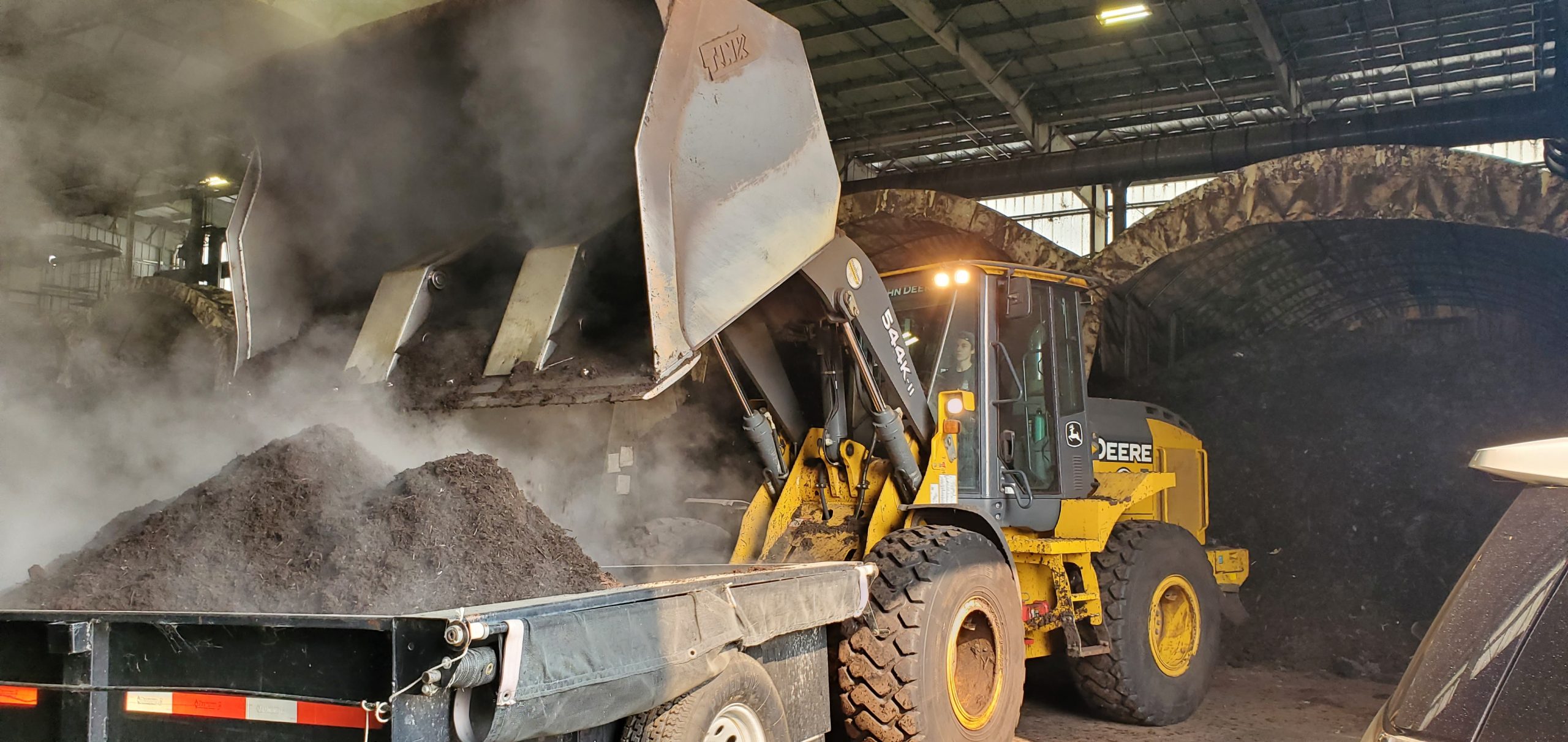 FALL 2022  COMPOST GIVE AWAY at KOMPOGAS-SLO.
UPDATE!!!!! Back by popular demand – We have set a date for Fall 2022 Compost Giveaway.
Our next COMPOST GIVEAWAY for FALL of 2022 will be held on Saturday, September 10th  from 10:00 AM until 2:00 PM. 
Just like at the last event, we will have two separate lines. One for pick up trucks and trailers that can be loaded with our front end loader and the second one for self serve clients that want to have smaller quantities in buckets or bags. We will have two self load/self shovel bins. Bring your own shovel if you can , so we can expedite things. Just follow the instructions of one of our volunteers in yellow vests.
If you are coming with a pick up of trailer, please make sure to bring tarps to cover your load before leaving our premises so we can ensure not to leave a trail of compost on public roads.
One additional request. Since we want to be a good neighbor, when queuing up in line, please make sure to not block driveways for the airport on your left.  We need to make sure not to block entrances for private pilots, flight school and emergency exits.
Thank you all so much and see you in September.