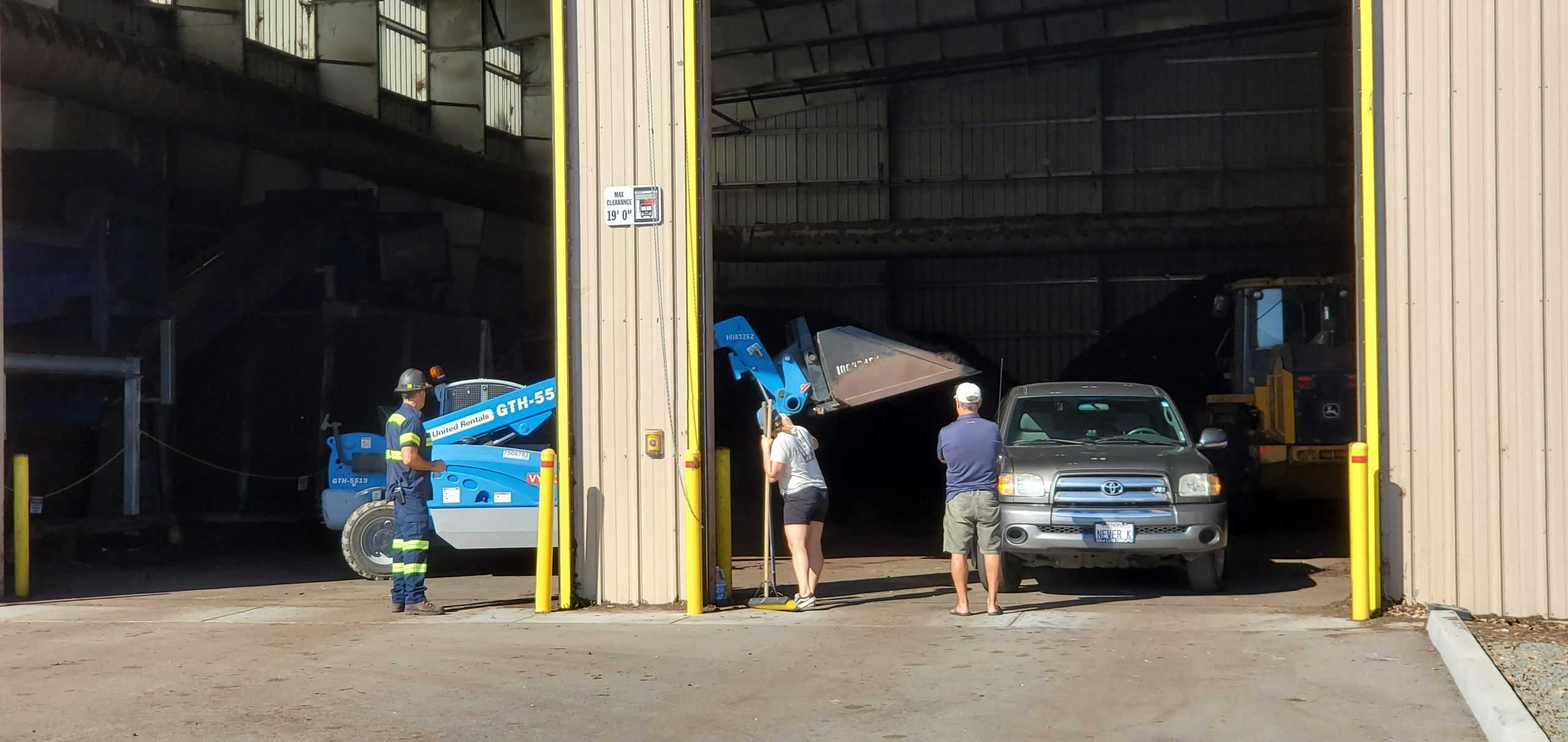 We are happy to confirm the date for our FALL 2021 – FREE COMPOST GIVE-AWAY and COMMUNITY OPEN HOUSE.
The event is going to be held Saturday, September 25th from 10:00 AM until 2:00 PM.
Because of the overwhelming success of the Spring event, we are going to keep the same setup and run the event on a FIRST COME – FIRST SERVED bases.
We will have two queues.
One for pick up trucks and cars with trailers that can be loaded with our front end loader.
The second line will be for self serve for folks that bring buckets.
Upon arrival at the facility, please check in with one of our volunteers in the yellow safety vest and they will guide you to the right queue.
Due to the still ongoing situation with COVID we will still not offer any plant tours at this time.
Looking forward to seeing you all on the 25th. Help spread the word and like us on Facebook (KOMPOGAS SLO)
Your KOMPOGAS SLO TEAM
PS:  If you are interested in larger quantities of our organics, nutrient rich, compost or liquid soil amendment, please contact us at info@kompogas-slo.com